Those who know me, know that I wear a lot of blue. It's something that I've inherited from my dad. So while I've been incorporating other colors to my wardrobe over the years, blue is still my go to color. There's something so classic about blue and it can be a great neutral to pair with other colors. Right now I'm loving the combination of blue with gold accessories. Here are some of my picks for the summer.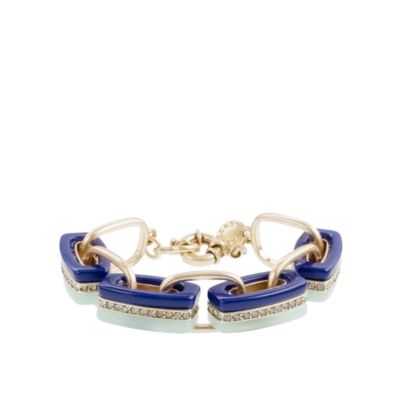 From top left: Forever 21 Hi-Low Skirt, Joe Silk Tank, Rachel Roy Love Mice Ring (and here), Stella and Dot Renegade Bracelet, Zara Cashmere Blouse, Zara Blouse, H&M Bag, Joe Belted Dress, J.Crew Bracelet, Fiori Bag, Zara Dress
What is your current favourite color combination?
Loving Blue With A Touch of Gold Lately,